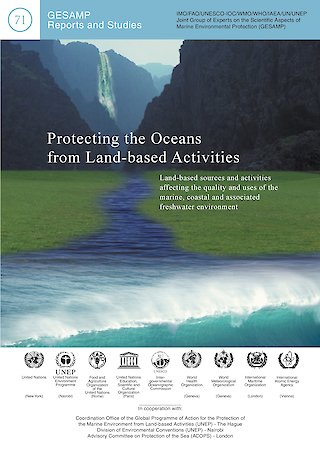 2001 #71 (168p.)
Author(s): GESAMP
Publisher(s): UNEP
Journal Series Reports and Studies
Reports and Studies No. 71
Environmental processes are complex in nature. Interactions
occur both within the biosphere and the abiotic
environment and between them. Consequently, environmental
problems are inextricably linked to, or influenced
by, one another and do not recognise political
boundaries. This is particularly the case for the problems
of the marine environment. They cannot be remedied without
taking into account the ecological interdependence of
the oceans, the coastal areas and the freshwater systems
associated with them...




Downloads
Back to Search