Working Groups are set up by GESAMP to carry out individual studies and assessments requested by of one or more of its Sponsoring Organizations. These groups are made up of leading global experts who are not members of GESAMP itself. This broadens the GESAMP network activities and allows Working Group expertise to be tailored to specific projects.
Work is organized by Sponsoring Organization(s) particularly concerned with the topic and is carried out intersessionally.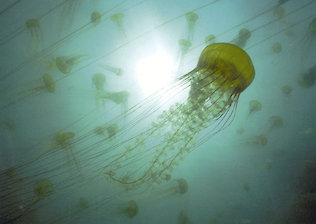 Each working group, led by the Chair and assisted by a Technical Secretary works on a particular set of terms of reference, which are approved by GESAMP. Reports of the Working Groups are normally considered for publication in the GESAMP Reports and Studies series after peer review and approval by GESAMP.
In the submenu to the right you can find more information about the currently active Working Groups in GESAMP.
For more information on all Working Groups' activities since GESAMP's establishment please see here: All GESAMP Working Groups